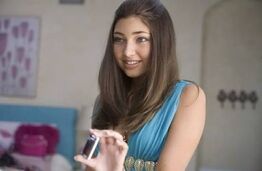 Ruby is
Poppy
's ex-bestfriend. Ruby is portrayed by Shelby Young.
Before Poppy moves to England, she thinks that Ruby is her best friend forever. But little does she know that Ruby starts sleeping with Poppy's boyfriend, Roddy.
More about Ruby
Edit
Ruby is not featured much in this film, but we do know that she watched TV Shows, , and that she likes Poppy's (now her) red high heels.